Pet Bereavement Products
'Product of the Month'

In this section I will be highlighting exceptional pet bereavement products. When I was studying pet loss and searching the internet for information, every so often I would come across a pet loss product that I had never seen before and had never even thought of looking for. Sometimes they were just unique variations of existing products such as pet urns, perhaps handmade or personalized pet memorials, or products with an unusual or creative twist, but sometimes they were more than that.


---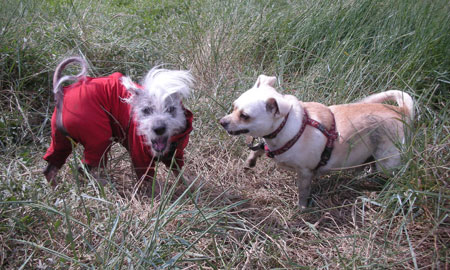 ---
Sometimes they were innovative and unique and had clearly been created by someone who had suffered the grief of pet loss themselves and knew what it felt like, and had created a product based on how they had felt and the lack of a product to meet their needs at that time.
I came across many of these products in my searches and bookmarked them for my own future use. At the time I was just studying pet loss because I have always loved animals and recent personal experiences had led me to studying more about pet loss. I didn't know then I would eventually set up my own site and be able to highlight these products for other grieving pet owners.
So in this section I will be introducing you to a product once a month that I feel is truly exceptional. Products featured will include urns for pet ashes, pet memorial jewelry, pet memorial markers, pet grave markers and all kinds of personalized pet memorials and unique pet loss products.
But they will all have one thing in common and that is that they will be the products that have stood out from the rest during my searches and products that have been made by people who clearly understand the needs of a grieving pet owner to honour and remember their beloved pet.
Please click on the links below for more information on each pet loss
'Product of the Month'
Click here to return to the Pet Bereavement Products Index Page
Click here to return to the Pet Loss Matters Homepage