Real Life Rainbow Bridge Stories'A Scratch'
by Samantha Lee
(Texas)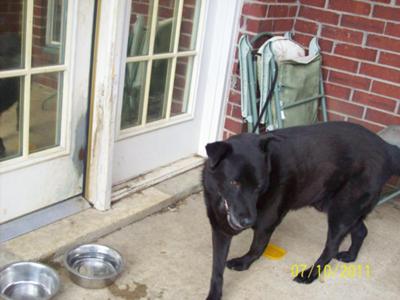 My dog died on December 29, 2011. He was a wonderful dog, and one of the most familiar sounds I always heard was him scratching at the back door waiting to be let in.

About a week after his death, I was sitting down at the kitchen table doing homework. Everyone else had gone to bed, so I was alone. Suddenly, in the midst of dead silence, I heard a scratch at the door. I turned, snatched the door open, expecting him to be looking back up at me with a thankful grin to be let in. When I noticed that he wasn't there, I slowly closed the door with tears streaming down my face.

To this day, I wish I could hear that scratch again and confirm that I had not dreamed it the first time.