Share Your Pet Loss Stories
Dog Stories
Sharing your pet loss story can be a helpful way of releasing the emotions and feelings you may feel as a result of pet bereavement and pet death.
Many of us have a wealth of memories to share about our pets, what they meant to us, how they were there in significant moments of our lives and how much we miss them now they have left us.

---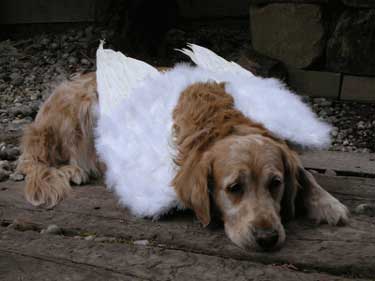 ---
Having had to cope with the pet grief of dog loss myself I can remember feeling the need to not only share my own pet's stories, but also the need to read about others experiences of pet grief. I wanted to know I was not alone and I wanted to know that others had felt just as I did. I wanted to read how others had coped or not coped and to feel understood by a special group of people who loved animals just as much as I did.
I know that I am not alone in these feelings and many people find that they too feel a need and find a comfort in writing their experiences down and reading the stories of others. The purpose of this site is both to help and be helped by sharing our experiences and memories, both painful and joyous.
Would you like to share Your Story?
Would you like to share your experiences of losing a pet with others to comfort and reassure them that they can make it through too?
Did you find the loss of your pet more difficult than you expected and if so how did you feel and how did you cope?
Did you have your pet cremated or buried in a pet cemetery and would like to share your experience with others?
Did you hold a service or ceremony for your pet?
Did you do something special to commemorate your pet's life?
Have you any thoughts or tips to share about pet grief and loss?
Would you like to tell the story of your pet's life and death and what they meant to you?
Share your experiences of Pet Loss
To share your pet loss story and read the stories of other Visitors please click on the link below that corresponds to the first letter of your pet's name.
Your Dog Loss Stories
A-C D-F G-I J-L M-O P-R S-U V-X Y-Z



---
---
Click here to return to the Your Pet Loss Stories Index Page




Click here to visit our Cat Loss Stories Page




Click here to visit our All Other Pets Stories Page




Click here to return to the Pet Loss Matters Homepage