Real Life Rainbow Bridge Stories'Gizmo'
by Sherry Eastman
(Prattville, Alabama USA)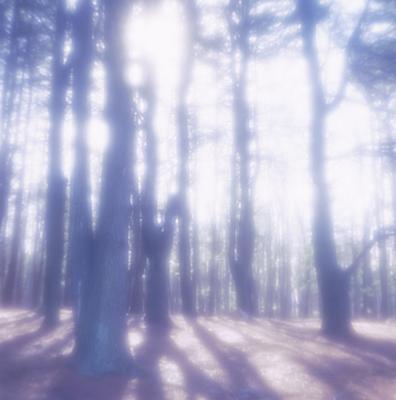 My Gizmo passed to the Rainbow Bridge November 17th, 2004. I don't go a day without thinking of him. We took him early that morning to get his teeth cleaned. He had become sick from kidney disease and they said this would help him to feel better and allow him to live longer hopefully. I kissed good bye at the door and my husband took him to the vet office.

They were to do the procedure around 10:00, but come 12:00 I hadn't heard from them. My daughter called me at work and said "Momma I'm coming to get you they can't get Gizmo to wake up from the procedure". I just got in my car and drove straight to the vet. I couldn't wait. I don't even remember the drive there.

I went in and he was still hooked up to monitors and they were breathing for him. I felt numb and cold. I started to shake and cry. I stood there and looked at him so still and lifeless. I told them to take everything off of him. I held him in my arms and sang our special song to him. I felt a warmth on my sweater. I looked and he had urinated on me. I knew his heart didn't beat any longer.

I could not believe this was happening to us. Me & Gizmo were like one. My heart was so sore I thought it would stop beating right there. By the time my daughter and husband got there it was all over. He was gone. Life would never be the same as I had known it. I would never get over this loss in my life. I went through all the guilt stages and what if's until there was none left. My friends and family was worried I was going to actually drive myself crazy over this.

The next 4th of July we were outside grilling, a beautiful sunny day and I got to thinking of Gizmo. I looked up and there was the most beautiful rainbow I'd ever seen. It just popped into sight from nowhere. I got chills and told my husband to look and he saw it too. We both began to cry. He looked at me and said see Gizmo is fine.

Everyone knows you don't see rainbows on hot sunny days, but that day my husband saw it too. I wasn't seeing things that were not there. I felt a peace within me I thought I'd never feel again. I still miss him and think of him. I had him cremated and he sits on my end table by recliner in a beautiful oak box with his name and a picture of him on it. I look over at him often.

I was so blessed to have shared 13 years with him. He is to be buried with me and I have requested that they play "Somewhere Over the Rainbow" when that time comes. That has always been my favorite song and now it has even more meaning. I still feel his tail ever so gently rub across my ankles. I know it's him and I know he's waiting for me at the rainbow bridge somewhere over the rainbow ...
Join in and write your own page! It's easy to do. How? Simply click here to return to Real Life Rainbow Bridge and Animal Afterlife Stories.