Real Life Rainbow Bridge Stories'Hannah Fun'
by Lisa
(Ridgefield, NJ)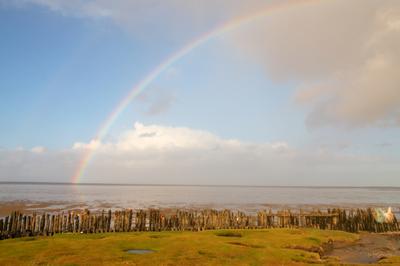 Our cat, Hannah, passed away about 3 weeks ago at the age of 15. I had a very close, deep relationship with Hannah. Prior to her passing, I talked to her a lot and told her that we will see her again for the next journey of our lives. I had also said to her, please just let me know you're okay and you got to the bridge. I also told her, when it was our time to go, I want her to wait for us.

The next day after her passing, my husband, daughter, her friend and I took a ride and we were stopped at a red light. I happened to look up and out the window to my right was a Chinese Restaurant I had never seen before called "Hannah Fun". The name of the restaurant was on 3 big signs. Of all the times to see that sign, the day after Hannah passed.

To me, that was a big sign from Hannah letting us know she's okay and having fun at the Rainbow Bridge. That sign (or the 3 signs) said it all - Hannah's having fun, she's healthy and young again!