Real Life Rainbow Bridge Stories'Soaring Free'
by Carol
(Oakville)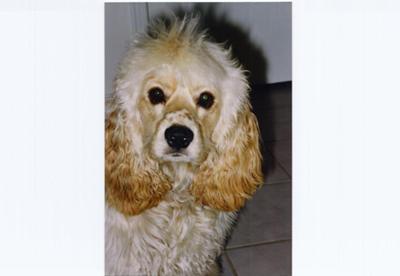 Sherwin
I got Sherwin from the Humane Society 17 years ago. He had been abandoned when he was about 4 months old and that's when he came into my life. For the next 17 years it was just him and I. He had lots of behaviour problems but I loved him with all of my heart. He made me laugh and made me crazy at the same time. The happiest part of my day was getting home from work and having him greet me at the door.

As Sherwin advanced in years he remained active and healthy. I realized when he was about 15 and then 16 that I would only have so much more time left with him, realistically. I knew that it was going to be very difficult to lose him. I used to whisper to him "when you go, come back as a yellow finch so that I will know you are ok".

Well, the time came May 29, 2009 when I had to put Sherwin to sleep (his body was shutting down and he hadn't eaten for several days). The next day, the reality hit me in a way that I had never expected. I found my self outside on my deck sobbing uncontrollably and begging for him to come back and let me know he was ok. It was horrible, but no sign. I sat there crying and waiting. Eventually I received a call from my sister who helped to console me and talked to me for 2 hours as I sat in my backyard.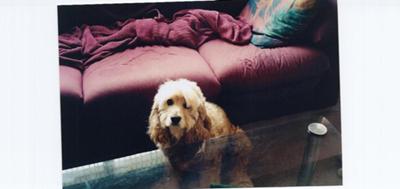 As we spoke, all of a sudden a bright yellow finch landed on a lilac tree right in front of me. It then flew closer to me (right onto a tree that hangs over a patch of thyme that Sherwin used to lie on when we would sit outside together). Then he flew back to the lilac and was joined by a female yellow finch. She remained on the lilac, but the male kept flying back and forth toward me. This went on for about 5 or 6 minutes. Then he flew over to a bird feeder in my yard, ate and then drank out of my bird bath and then he flew up and away by himself. I was stunned. My sister said, "See, he's letting you know that he's ok, he's not alone, he's eating and drinking and he's free". I felt completely at peace after that.