Real Life Rainbow Bridge Stories'The Picture and the Dream'
by Corey
(Graham, WA, USA)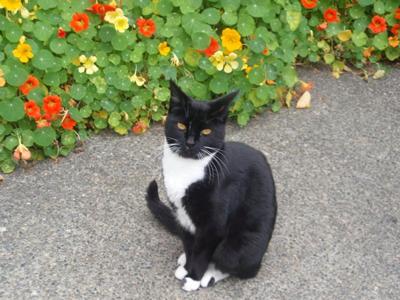 My Peantoe gone but never forgoten
My baby girl Peantoe passed on to the bridge on November 29th 2010 she was gorgeous loving and no other cat could compare.. Well before posting this I posted another bridge story called 'Stopping My Tears' where I cried so hard then I prayed and I just stopped crying out of nowhere. Then I had a dream I was happy with my friends after being miserable for so long.

Well when I posted that I posted a picture of her for my picture but then a few weeks later I went back to see it and her picture wasn't of her it was of this beautiful forest with the sun setting through the trees and I thought how could this get here? I have never seen this photo in my life let alone posted it but then I remembered how Peantoe loved to play with the forest and hunt and that picture just was special in that way.

Then something came over me around Sunday and I missed my cat dearly and I just cried, I mourned all over again and Monday night my Peantoe visited me in a dream. I was looking out my window and I saw her and she jumped in my window and into my room and I asked what are you doing here and she replied just visiting. Then I asked do you miss me? and she said of course I do but I'm too happy here to cry. And then I asked can you visit me more? And she said no heaven is really busy. And I asked so you have lots to do in heaven then? And she said yes we all do there's lots of things to be done.

Then I stroked her like old times and I told her I loved her and she said I love you too. And I woke up and that was the most amazing comforting dream I have had and I do think it was her coming and answering the questions that haunted me.

I LOVE YOU PEANTOE! <3

We will meet again.. I promise.