Your Pet Loss Diaries'Chris & Silverbelle'

March 2010
by Chris R
(Alexandria, VA)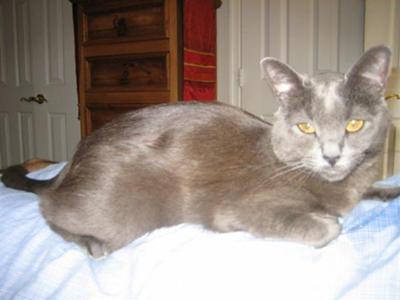 It is hard to believe that it has been 6 months since my little girl is gone. There is not a day that goes by that I do not wish for you to be here by my side. I love your other brothers and sisters but the love that I still have for you is strong and unbroken. You were my little girl and there is no one out there that can replace you.

We got another kitty about 3 weeks ago that is almost the spitting image of you. Her mannerisms are similiar but she is not you. I pray that you find peace in heaven and I know you're no longer in pain but I will always be in pain because you're no longer here with me. You were the joy of my life and I love you so much my baby belle.
Join in and write your own page! It's easy to do. How? Simply click here to return to Your Pet Loss Diaries - 'Chris & Silverbelle'.