Your Pet Loss Diaries'Chris & Silverbelle'

May 2010
by Chris R
(Alexandria, VA)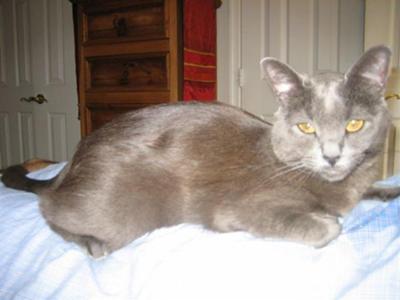 It has been a while since I wrote. To start off with we got a new addition. She reminds me so much of my beloved Silverbelle but I did not get her as a replacement she was in need of a good home and extra love and I am providing just a small measure.


Your buddy Silvia-Rose still misses you. I know that if you were to come back she would be so happy. I miss you sweetie as well. There is not a day that does not go by that I do not miss you and wish you were here. It seems that this mother's day was flat. I know last year you were right by my side sharing this special day and it had so much meaning because you brought such joy to my life.
Although time has passed and it seems so long ago I just look at your picture and remember what you brought to my life and I thank God for bring you into my life.. I love you bip-bip
Join in and write your own page! It's easy to do. How? Simply click here to return to Your Pet Loss Diaries - 'Chris & Silverbelle'.