Your Pet Loss Diaries'Dayle & Oliver'Dec 10, 2011
by Dayle
(Watertown)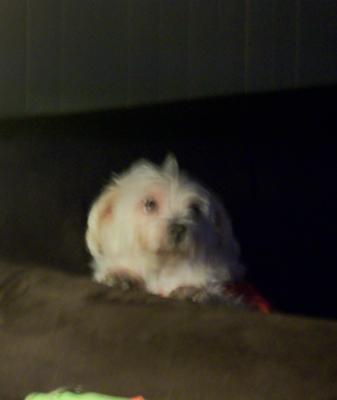 My sweet angel
Ollie... I love you more than life. I count everyday as one day closer to seeing you again. You came into my life just 10 years ago... and you made me go on... when I had no hope. You pulled me through so much. You never let me down. When you became sick... I tried so hard baby, to get help for you. Why did you come home worse than when I took you in? What happened that you would no longer eat? They said they thought it was cancer... but after so many tests... no one was sure.

There was only one more test... that MAYBE would have shown what was wrong. But you were so sick... they said to let you go. I was so afraid to leave you somewhere... alone without me... and have you put through even more painful and scary things.... afraid you would die without me. So I let you go.

I can't live with my decision to end your life now Ollie. I wanted so much to be there for you... like you were always there for me. I keep thinking... if only I waited just a little longer... maybe you would have come through all of this. I tried forcing fluids for 10 days... and tried to get you to eat. There were so many vet visits.... were you just so tired from all of that?

I can't stop thinking of your beautiful eyes... and how you kissed me my last kiss as I let the vet give you the injection that would kill you. I don't know how I ever could let that happen... because I couldn't do it over again. I saw that you were sick... they said the kindest thing I could do was to let you go.... but I don't feel that way now.

Oh baby boy... I need to know you are not just gone. You deserved more time... you deserved much better than what you went through. I cannot get through a single day without crying my heart out... thinking of you. You were my best friend, my soulmate. Ollie... I wanted what was best for you... but I'll never know what you wanted.

I love you sweetheart.... please give me a sign you are here with me. I hold your ashes close to my heart. I pray that I will see you again soon.

Mommy loves you...forever...



Click here to go straight to the next page of this diary
Click here to read or post comments
Join in and write your own page! It's easy to do. How? Simply click here to return to Your Pet Loss Diaries - 'Dayle & Oliver'.