Your Pet Loss Diaries'Dea & Samantha'

SamanthaNov 14, 2012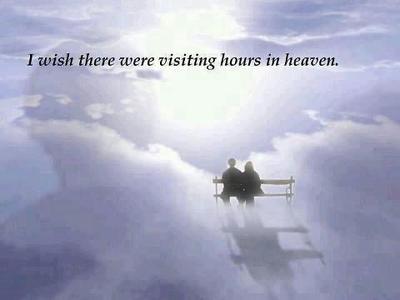 I would go everyday!!
'I thought of you today, but that is nothing new,
I thought about you yesterday and days before that too.
I think of you in silence, I often think your name,
All I have are memories and a picture in a frame.
Your memory is a keepsake, from which I'll never part.
God has you in his arms, I have you in my heart...'

This one was meant for us:

'The most painful goodbyes are the ones that are never said and never explained . . .'

'Have you a cat in heaven, Lord?
Is there room for just one more?
Cause my little kitty
Died today
And will be waiting
At your door...'


The more I think about it the more I realize having answers to my questions wouldn't make this any easier. What did you die from? Why did you die so young? When you died in the driveway, were you trying to get to me? Was your death quick? Did you know something was wrong? Did you know you were dying? Did you think of me & wonder where I was? Why I wasn't there? Why I wasn't helping you?

Even if I had all these questions answered ~ what could that change? Bottom line is your gone & NOTHING will bring you back. I am miserable without you.



Click here to go straight to the next page of this diary
Click here to read or post comments
Join in and write your own page! It's easy to do. How? Simply click here to return to Your Pet Loss Diaries - 'Dea & Samantha'.