Your Pet Loss Diaries'Dennis & Jake'

Three Months
Friday March 6, 2009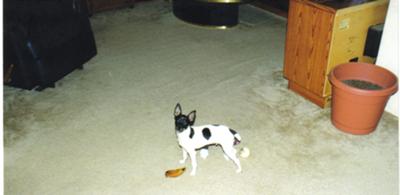 It's been three months now since my little Angel passed-away.
I miss him every day and still find it troubling that I will never see him in my home again.
It's still difficult going for a walk without him, for that was our fun time!
I enjoyed seeing Jake have a blast.

I still have neighbors ask about him, for they enjoyed Jake's personality.

I have come to realize that this pain was worth it for the time I spent with Jake.

I'm nowhere near getting another dog. For some reason, I still think this is Jake's turf.
Maybe one day I will get another dog and start a new chapter in my life?

God bless Jake's beautiful, innocent soul!

Jake will never be forgotten!


Click here to go straight to the next page of this diary
Join in and write your own page! It's easy to do. How? Simply click here to return to Your Pet Loss Diaries - 'Dennis & Jake'.