Your Pet Loss Diaries'Gloria & Oscar'

I Miss You
Thursday March 26, 2009
by Gloria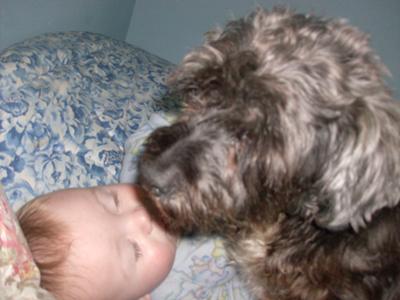 I thought I heard you bark this morning, I went to the door to let you in. I don't know how I can go on day to day, I never expected this to be like this. I know death is a part of life. You were my best friend, you were everything to me, I remember coming back from Florida last year, you were too sick to come. I remember being on the road home and I could not wait to see you, I was so happy to get home to you. You are so faithful, you were always here waiting for me.

I went in the truck today and I smelt you, I need you back Oscar....... I miss you, I don't want you gone!!! I am so sad..... and no one seems to notice, no cards, no calls, it seems like I am the only one that knows you are gone. You were a very one person dog, MY dog, my baby. The kids loved you, but the bond we shared was amazing. I sometimes think I feel you beside me on the coach..... I miss you Oscar......
Click here to read or post comments
Join in and write your own page! It's easy to do. How? Simply click here to return to Your Pet Loss Diaries - 'Gloria & Oscar'.