Your Pet Loss Diaries'Gloria & Venus'

I'm Still SadOct 16, 2009
by Gloria
(VA)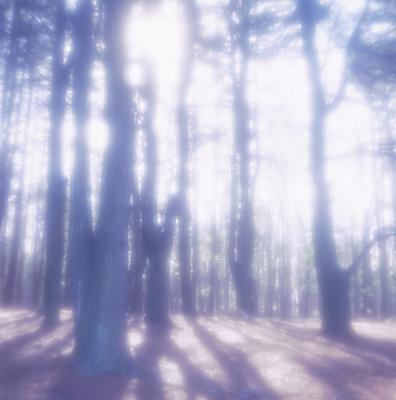 It's been 2 months. I'm still missing and sad over losing my companion and best friend. I don't cry every day now but I am still very sad. I ran across a former co-worker and dog lover last week. She asked about Venus. I told her that V was gone. She knew what I was going thru. I can talk about Venus now without crying (most of the time). Some family members (not in my household) do not understand why I am still sad and upset that she is gone. I know they are trying to help.

Yes, I know that large breed dogs have a shorter life span. Yes she had a wonderful life with me. Yes when you get a dog you have to expect that they will die in a few years. My mind understands all of that. Now I have to get my heart to accept and get over losing my best friend. I still have 2 other dogs (which helps) but I'm having difficulty coping with losing my best friend & companion. SHE WAS #1!!! I told her and she knew it. I used to tell her (and others)that if someone offered me a million dollars or if I could choose another dog from millions of others, I would again only choose her.

She was truly amazing & phenomenal--beautiful, smart, well behaved, obedient, loyal, funny, protective, enjoyed life to fullest. She had a wonderful life--better than most dogs. But she truly gave back to me and the world the best that she had which was truly phenomenal. I just miss my best friend. I still talk to her when I'm driving or at home.

I am going out of town next weekend. This will be my first out of town road trip without her. I am single and will have to go alone. She was always my traveling companion and security on the road. I will now have to stay overnight for 2 nights for an event I am attending all day on Saturday. I would normally drive back at nite if I had her. I miss my security. My life is totally different now. I changed jobs and am moving because of not having Venus.

Some unknown guy walking down the street recently asked the Pet Sitter where was the Rottweiler? when the other 2 dogs were outside. It was none of his business but he (and others) have noticed that she is not around. I really don't feel comfortable living in my home without her so I am moving. My current dogs would give the house away if someone broke in. I didn't have to worry about that with Venus. If a burglar chose a house to break in, would it be one with a Rottweiler? I don't think so unless they were terribly stupid or mentally impaired. I don't want to live in this house anymore without Venus. So I am moving to the country near my relatives.



Click here to go straight to the next page of this diary
Click here to read or post comments
Join in and write your own page! It's easy to do. How? Simply click here to return to Your Pet Loss Diaries - 'Gloria & Venus'.