Your Pet Loss Diaries'Jake & KC'
Tues Feb 24, 2009Broken Hearts Not Healing.....
by KC
(Lexington, SC)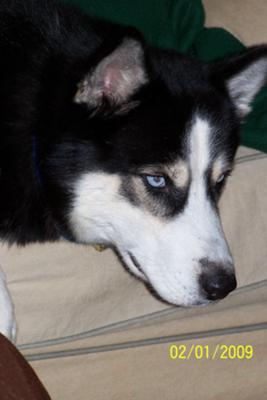 Missing Jake
It has been 4 months now. I am getting very worried about Luca. He is still pining, not eating good, and you can see the lost feeling in his eyes. Where's my Jake? I think he picks up on my emotions a lot. I am having a hard time now. I think he knows and is feeling blue too. Have you ever seen sadder eyes? We miss Jake sooooooo much!
Click here to read or post comments
Join in and write your own page! It's easy to do. How? Simply click here to return to Your Pet Loss Diaries - 'Jake & KC'.