Your Pet Loss Diaries'Jennifer & Sugar'

Memorial Day WeekendMay 31, 2011
by Jennifer
(USA)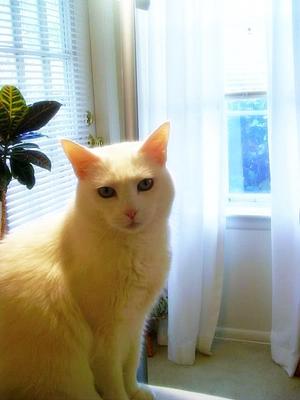 I miss you more and more each day. I still feel very sad that you're not here anymore. Even tho your little box is here at home, and your cremains are inside, I'm still very sad. 13 years went by way too fast.

But, I want to feel like you're still at home, cos that box is on the shelf with your picture, so, that's it. You're here. Just not in body, but definitely still here, even in my dreams. I just can't hold you for a long time until we meet again. I'm so glad I made the decision to not have your little box buried somewhere and to keep you here at home.

It's hard to acknowledge your death still, so I keep your mahogany box out of direct sight. I think I'm dealing with your passing pretty well in general actually, but it doesn't mean I miss you any less. What a perfect pet you have been to me.

I love you.

Mommy.



Click here to go straight to the next page of this diary
Join in and write your own page! It's easy to do. How? Simply click here to return to Your Pet Loss Diaries - 'Jennifer & Sugar'.