Your Pet Loss Diaries'Jenny & Nikki'

Day 4 Without NikkiJan 24, 2011
by Jenny
(San Antonio,TX,US)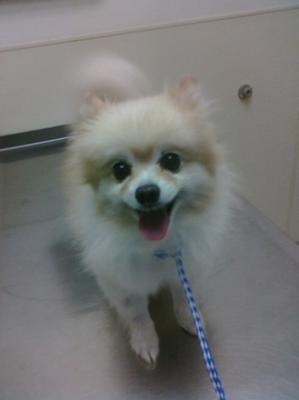 It's the morning of day 4 and I still can't believe this happened. Yesterday was a really hard day because we brought home Baby Girl. I watched Baby Girl and Chance love on each other and it hurt me to know that one of them caused this tragedy. My routine is shaken and my life is upside down. I loved Nikki more than I realized... I went around the house collecting her hair and put them in a safe place. I'll be ok for a moment and then out of no where I'll start crying. My magic potion is Aleve, red gatorade and pretzels...

The only thing that is helping right now is working on a scrapbook of Nikki. We went to go get pictures made and I'm putting them all in an album. It takes time to find the right pictures to go together and make sure the colors are perfect for the backdrop. It helps because I'm focused on getting it right while still doing something for her.

Knowing one of my own dogs did this to her and knowing I'll NEVER know for sure which one is something that I'm going to have to live with. I haven't been treating them right and I know it. I don't acknowledge them and all I do is make sure they have food and water and go out a couple times a day. They can feel something is wrong... and I think Baby Girl keeps looking for her on top of the bed.

I am my worst enemy because I keep replaying the day it happened all over in my head and I keep doing the what if game... I wasn't there to see it or to find her but I keep replaying different possibilities and making up different endings. This is the worst part. The house just feels empty and yet 3 people live here and my Mom and Dad have been here pretty constant.

My boyfriend called in to work today because he said he needs more time. I didn't realize how much this has affected him too.

When I get away from the house it's a little easier, but when I come back home, EVERYTHING reminds me of my little white shadow... she was at my heel at all times and always wanted to be with me... it's so strange even now not to think that she'll be coming around the corner to lay close by.

Prayer is all I have left so I'm praying that God will find a way to comfort me and that I will be able to forgive both dogs.

I go to work tomorrow and I'm not sure how that's going to work out because I keep breaking down.



Click here to go straight to the next page of this diary
Click here to read or post comments
Join in and write your own page! It's easy to do. How? Simply click here to return to Your Pet Loss Diaries - 'Jenny & Nikki'.