Your Pet Loss Diaries'Jodi & Shadow'

Still Missing You...July 4, 2011
by Jodi
(Hendry County Florida)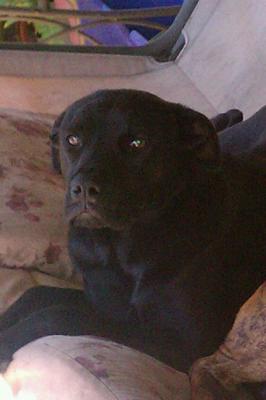 Shadow I am still missing you. I had the most aweful dream last night. Someone stole you, and I searched and searched til one day you come limping home, skinny... You had been starved and your bones were showing. It made me wake up in tears.

Oh how I miss my babygirl. I pass your grave everyday as I am leaving and I miss hearing your bark, and your baby face :/ tears are flooding my face, and my heart is slowing ripping. It is so insane how someone can miss a dog so much. But I miss you more and more each day..

I wish you were still here, I still have your favorite bed, and your favorite toys. The bag of dog food I bought you before you died, I still have put away with your bowls. I miss you so much Shadow. Nothing will ever take your place in my heart. I love you and miss you so much.
Click here to read or post comments
Join in and write your own page! It's easy to do. How? Simply click here to return to Your Pet Loss Diaries - 'Jodi & Shadow'.