Your Pet Loss Diaries'Meg & KC'

30 June 2010 and Missing You MoreJun 30, 2010
by Meg Loftheim
(Lakeland, FL)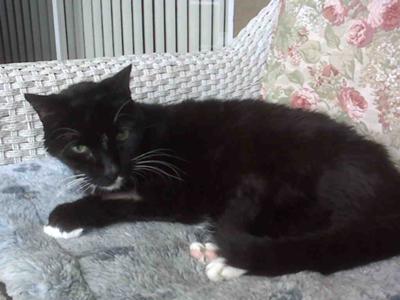 KC, again I woke up at the time of your passing. When will I sleep through the whole night. I wake up thinking I hear you. I don't because you aren't here. I miss you so much and with Harley gone, I feel empty. I talked to Inger last night and she still comes down the stairs in the morning, she steps over the bottom step because Harley always slept there. I still walk around your food area and your water area in the bedroom.

I still have your insulin in the fridge. I am still afraid to throw it away as I feel you will need it. Theresa told me I can return your needles. I don't want to. I need to get rid of your diabetic food but I am afraid to... what is my problem. We are going to go to the mountains and your remains will go with me... You can't be that far from me although you are in my heart and soul.

I met someone the other day and told her about your tribute and she emailed me the next morning with tears streaming down her face. She said it was beautiful. You were beautiful. You gave me pleasure and security and love. We were together always and always will. I know you are telling me to let you go but I just can't yet.

The other night, dad found a kernal of your food at his feet. We have no idea where it came from... did you send it to let us know you are okay.... You were the best. We will never replace you. But I hope in time that we can adopt a new kitty that we can love and give love. Maybe that will help fill the hole-the giant hole that you left.

We love you and miss you and will see you!



Click here to go straight to the next page of this diary
Join in and write your own page! It's easy to do. How? Simply click here to return to Your Pet Loss Diaries - 'Meg & KC'.