Your Pet Loss Diaries'Meg & KC'

Five Weeks and We Miss You MoreJun 15, 2010
by Meg Loftheim
(Lakeland, FL)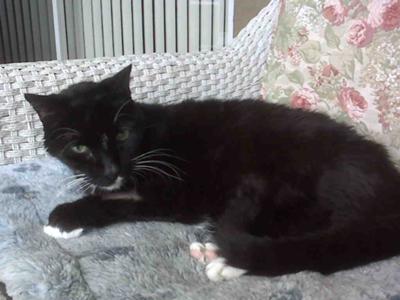 MY KCcat
KC it is five weeks and today I was absolutely able to talk about you to my mom. We are in Philadelphia and went to see my mom. She knew you but she doesn't know much about anything right now. I started crying because I have lost you and I am losing my mother. I think she knew me but not really sure. I want her to know who I am. I talked about how you were able to hide from us and how much we loved you and how much I miss you. Dad is still against getting another kitty. I think he is so afraid of the hurt again. Anyway, I am dealing with it and know the pain will always be with me but it will dull a little.

My hope is you are happy now and waiting for me. I will run to you when it is my time. I will never forget you and a day will come when I won't need to write about you but think of the good times. Do you think that will come. Auntie Alice was upset because she is so used to writing me an email telling me how you are doing and now nothing but what she watered. She misses you too.

Dr.Todd leaves this weekend and I am so sorry to see him go because he knew what you meant to me and knows I want to love again. KC help your dad to let me love again. I can't go on with this ache and pain that I feel daily. Well, time to go to bed. I love you my little one and rest. Keep looking over us and don't ever let me go to bed without thinking of you. I will forever feel you with me. Hugs my little kitty. We miss you.





Click here to go straight to the next page of this diary
Join in and write your own page! It's easy to do. How? Simply click here to return to Your Pet Loss Diaries - 'Meg & KC'.