Your Pet Loss Diaries'Pam & Copper'

I Miss My BabyJan 16, 2013
by Pam Baker
(Ohio)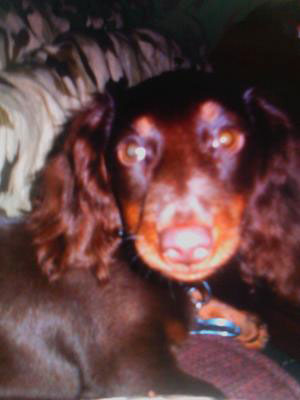 Hi Baby

I miss you so much Copper. It hurts so bad. I carry something of yours with me all the time. My life is so empty without you here. I talk to you all the time too, as if you are here. I know you can hear me. I snuggle with your boo bear as if he were you. He's my surrogate for you.

What am I going to do without you? I need you more than I can say. I just go through the motions, I have a hard time when I'm home. I'm living in a fog. Sometimes I forget you are gone. I love and miss you with everything inside of me. You were always mommy's life. I don't have much of one without you. I love and miss you baby.



Click here to go straight to the next page of this diary
Join in and write your own page! It's easy to do. How? Simply click here to return to Your Pet Loss Diaries - 'Pam & Copper'.