Your Pet Loss Diaries'Patti & Chewbaca'

I Love YouOct 30, 2012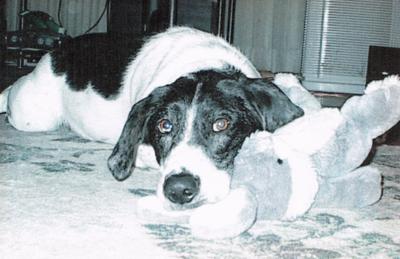 It's been two weeks now and I still listen for you and go check on you in Chris' room. I love you, and always will... you know it!

Chris isn't doing well because he's not sleeping well at night because you're not there laying next to him. Last night was difficult for him because he didn't get to bed until after 5 AM this morning (Tuesday).

We both love you and miss you very much. Picking up your ashes was very difficult for me; Chris did all the talking because I just couldn't stop crying. We also picked up the clay cast of your paw, which we baked yesterday.

You meant so much to me and not having you here has been difficult, especially since I work from home. I miss you coming to my desk every 10-15 minutes to say "hi" and I miss having you walk me to my bedroom at night when I go to bed.

You were my anchor and my life. I love you!



Click here to go straight to the next page of this diary
Click here to read or post comments
Join in and write your own page! It's easy to do. How? Simply click here to return to Your Pet Loss Diaries - 'Patti & Chewbaca'.