Your Pet Loss Diaries'Regina & KC Sunshine'

Going HomeAug 11, 2011
by Regina
(Melbourne, Victoria, Australia)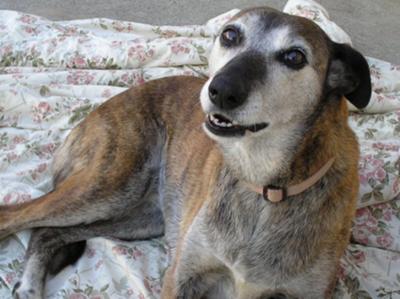 I got a call from the vets today. KC's ashes are ready to be collected. I couldn't help the tears and the choked up voice as I said I will pick her up first thing in the morning. Where will I put her while I organise for her to be scattered with my dad? I don't just want her to sit on a shelf, waiting. She deserves more than being left on a shelf!!

It has been getting easier for me now. Although I admit I have gone to wake her up for breakfast a few times.... and I couldn't believe that I got all the way home home from grocery shopping, unpacked all the things I bought and then realised I bought 'dry' Puppy food, the one that I had been added to her meals to try help her put weight on. Old habits are hard to break, I suppose. I'll be taking the food to the Lost Dogs Home as a donation. I know some little homeless dog will benefit from it.

I keep remembering the first day when I picked KC up from the Lost Animals Home. It's just like it was yesterday, every moment from me carrying her out the gates of the home to my little car. I can still picture her sitting on the passenger seat of my car, so scared. Me talking to her all the way home trying to get her used to my voice, telling her of what toys I had bought for her to play with, the fun park that I have to walk her to so she could have a run around and play there. I remember telling her that I was going to try to be the best owner that she could ever have.

I hope I didn't let her down.
Join in and write your own page! It's easy to do. How? Simply click here to return to Your Pet Loss Diaries - 'Regina & KC Sunshine'.