Your Pet Loss Diaries'Rex & Tricia'Oct 4, 2012
by Tricia Gibson
(Augusta Ga)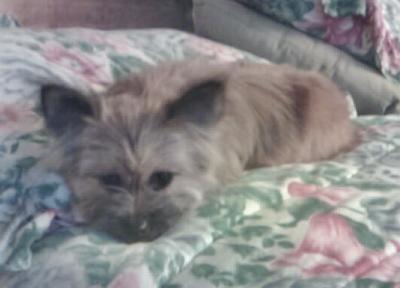 Today I lost my Macy too... she filled me with so much love that it eased my pain with Rex and I didn't post much... suddenly she's gone! Unexpected and I'm overwhelmed.

Macy won my heart... she bonded with me like a child to parent... she showered me with kisses all the time... I miss her and this house full of life just died. I don't know if I can survive this emotionally, I love you my Macy bug.
Click here to read or post comments
Join in and write your own page! It's easy to do. How? Simply click here to return to Your Pet Loss Diaries - 'Rex & Tricia'.