Your Pet Loss Diaries'Sharran & Thumper'

2 Years Today..August 27, 2011
by Sharran
(Melbourne, Australia)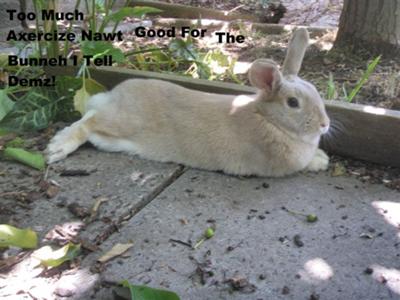 Have a rest, Thumps..
Darling Thumper

It has been 2 years since you left us today but I remember it like it was yesterday. You were our precious baby boi whom we treated like "Gold". You had your very own bedroom.. you were a family member. We gave you the best life we could. Spoiling you with pre-packed fresh salads from supermarket shelves. We'd have the heater for you in winter and the fan for you in summer. You were truly our little baby. We lost you too soon, perhaps GOD needed you more. He always takes the best, and so He did!!!

I miss you everyday.. and I wait for the day when we will be together again.

Our pets are a gift from heaven, but we don't get to keep them nearly long enough!

I Love you very much, Thumpie Boi.

Sending you bunny kisses & hugs,

Grandma (your other mum)
xoxoxoxoxoxo



Click here to go straight to the next page of this diary
Join in and write your own page! It's easy to do. How? Simply click here to return to Your Pet Loss Diaries - 'Sharran & Thumper'.