Your Pet Loss Diaries'Sharran & Thumper'

A Year TodayAug 27, 2010
by Sharran
(Melbourne, Australia)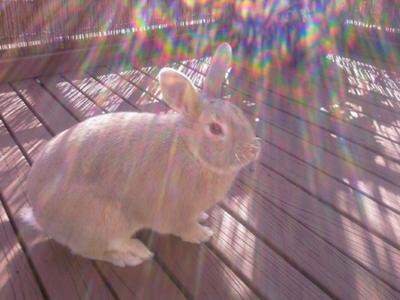 Shower of Blessings from Heaven
My Dearest Baby Boi, Thumper

The moment that you died
My heart was torn in two
One side filled with heartache
The other died with you
I often lie awake at night
When the world is fast asleep
And take a walk down memory lane
With tears upon my cheeks
Remembering you is easy
I do it everyday
But missing you is a heartache
That never goes away
I hold you tightly within my heart
and there you will remain
In life we loved you dearly
In death we do the same.
Sending you Love & Prayers My darling Baby Boi
It's been one year since you've been gone.
We miss you dearly, Thumpie....
Lots of Bunny kisses & cuddles
xoxoxo
Grandma (your other mum)
Click here to go straight to the next page of this diary
Join in and write your own page! It's easy to do. How? Simply click here to return to Your Pet Loss Diaries - 'Sharran & Thumper'.