Your Pet Loss Diaries'Sharran & Thumper'

Happy Birthday Baby BoiApril 13, 2011
by Sharran
(Victoria, Australia)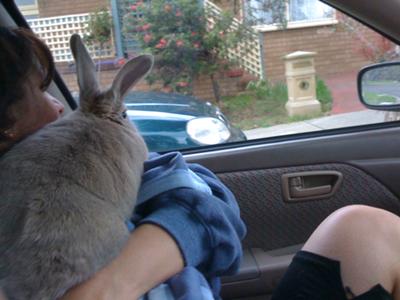 You loved your car rides...
Dearest Thumper,

We thought of you with love today

But that is nothing new

We thought about you yesterday

And days before that too

We think of you in silence

We often speak your name

Now all we have are memories

And your pictures in frames

Your memory is our keepsake

With which we'll never part

God has you in his keeping

We have you in our hearts.


Sending Bunny Kisses & Cuddles
Grandma
XOXOXOXO

ps: Love & kisses for Meow Cat too.
Click here to go straight to the next page of this diary
Join in and write your own page! It's easy to do. How? Simply click here to return to Your Pet Loss Diaries - 'Sharran & Thumper'.