Your Pet Loss Diaries'Sharran & Thumper'

Happy New Year Baby Boi...31 Dec 2009
by Sharran
(Melbourne, Australia)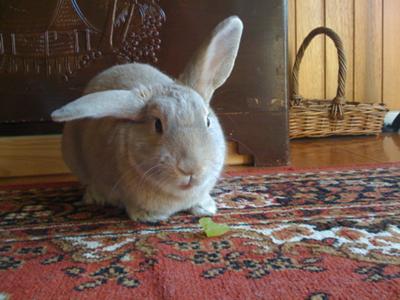 Thumpie loved his 'green grape' treats
Dear Lord
If grapes grow in Heaven
Please pick one for Thumpie
Place it in front of my baby
And tell him it's from me

Please tell him I love him and miss him
And when he turns to smile
Place a kiss on his forehead
And hold him for awhile

Remembering him is easy
I do it everyday
But there's an ache within my heart
Because I'm missing him today

kisses & hugs for my baby boi
from grandma (your other mum)
ps: I am missing you terribly during this holiday season. I keep remembering last year when we were together... just you & me.. and you helped me get through it. I am all alone now.. and I miss you so much more.
To all pet lovers
I know that it's not a happy new year for so many of us who have lost our babies... but nevertheless.. have a safe one.
Sending love out to each and everyone of you and your beloved babies in Heaven... and remember..
GOD TOOK THE BEST!!!!!!!
Sharran
Click here to go straight to the next page of this diary
Join in and write your own page! It's easy to do. How? Simply click here to return to Your Pet Loss Diaries - 'Sharran & Thumper'.