Your Pet Loss Diaries'Sheila & Norman'

Almost Your Birthday

Sunday June 28, 2009
by Sheila
(Davison, MI)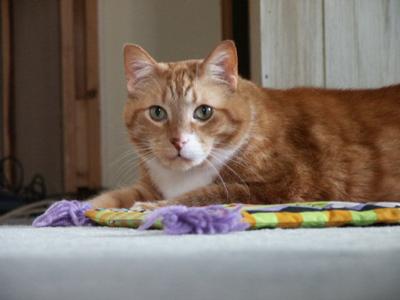 It's almost July 1st. Norman's birthday. He would have been 18. Seems like just a short time ago I was carrying this sweet little kitty in my lap, to his new home. Hard to believe that 18 years have gone by. This is the first birthday you've been gone. I dread it already. As the day gets closer, I feel this weird ache in my stomach. A lump in my throat. And an emptiness in my heart.

I always made sure you got extra yummies on your birthday. Can of tuna instead of cat food. A new toy or bed. Everyday was full of hugs and snuggles. I miss my boy so much. Now that his birthday is so near, it makes the heartache a little less bearable. I know he has been gone a few months, but it seems like only a few days ago I was saying goodbye to my sweet boy.

Happy 18th birthday to Momma's sweet baby boy. I hope you know how much I love you and miss you. My heart aches for you everyday.


Click here to go straight to the next page of this diary
Click here to read or post comments
Join in and write your own page! It's easy to do. How? Simply click here to return to Your Pet Loss Diaries - 'Sheila & Norman'.