Your Pet Loss Diaries'Shelley & Buck'

Dear Buck - We Miss You Endlessly!May 25, 2010
by Shelley Sweeney
(Atlanta, GA)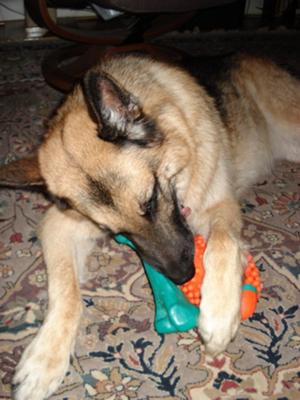 Buck's Christmas toys
Buck's absence continues to be a lonesome gap in our home. My children are beginning to yearn for another dog and I don't feel ready. Buck's life on earth was so fleeting and brief.

We all miss you endlessly, Buck! We were so blessed to have such a gorgeous, intelligent and loyal creature as you in our family. Please be a good boy up there in heaven.

Love, All of us!
Click here to read or post comments
Join in and write your own page! It's easy to do. How? Simply click here to return to Your Pet Loss Diaries - 'Shelley & Buck'.