Your Pet Loss Diaries'Stephanie & Dingo'

Gone But Not ForgottenSep 21, 2011
by Stephanie Overmyer
(Rushville In)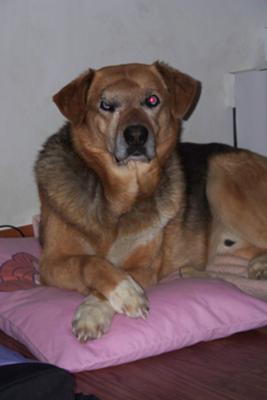 Pretty in pink
Sometimes I just look or walk around the house and just feel like I'm missing something, and I remember it's my Dingo. Just feel a little empty sometimes...

But about a month ago a strange thing happened a little kitten showed up near our mail box and he sometimes reminds me of Dingo... He has been a blessing but never will replace my Dingo...

Click here to read or post comments
Join in and write your own page! It's easy to do. How? Simply click here to return to Your Pet Loss Diaries - 'Stephanie & Dingo'.