Your Pet Loss Diary'Tracy & Milo'

Missing My Sweet MiloFeb 14, 2013
by Tracy
(Washington State)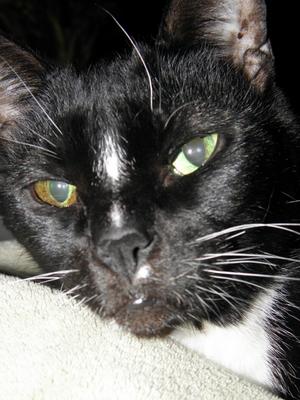 Well, it's now Valentines Day and I went to visit my sweet boy. He will always be my special boy and a true one of a kind. The pain comes and goes and I still pray for a sign to know that he is Okay. I am confident that I will see him again one day, but the emptiness is still there. I don't cry everyday, just often. I still wish I could have a do-over for that fateful day. If only...

I am trying to move forth, I am trying to forgive my husband for letting him out that night. Life will get easier, but it will never be the same.

I have a new little "Luna" - a little black and white tuxedo, and she has already stolen my heart.

Here's to a new day - I am trying to get stronger. I appreciate all the kind words; this website has been helpful.



Click here to go straight to the next page of this diary
Join in and write your own page! It's easy to do. How? Simply click here to return to Your Pet Loss Diaries - 'Tracy & Milo'.