Your Pet Loss Poems'19 Years and Counting'

In Loving Memory of Tish 1992-2011
by Susan Williams
(Orillia, Canada)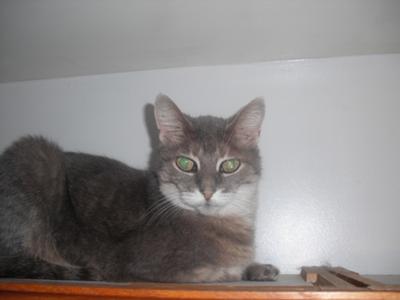 We've loved you for 19 years and counting......

You came into our lives in the most unlikely way
At the same time we were asking "will we keep her?"
You were saying "yes I'd love to stay"

We watched you grow and discover this world....
You knew we'd always have your back

Fear of predators, poisons and the dreaded highway
Each time you came back to us we were so thankful
that you were okay

As you grew older, your loving and sweet personality shone through

You were intelligent, stealth and sly and made us so proud with everything you would do

As you grew older, we saw maturity, wisdom and dignity in your beautiful eyes

As you grew older still, we saw the unconditional love you felt for us and we hope you know how much we love you so.........

Painful to let you go, even more painful to see your suffering

Here we go, starting our first trip around the sun without you

We've loved you for 19 years and counting.
Click here to read or post comments
Join in and write your own page! It's easy to do. How? Simply click here to return to Your Pet Loss Poetry.