Your Pet Loss Poems'A Message from the Rainbow Bridge'
by Sandra Llewellyn
(Cumberland, MD, USA)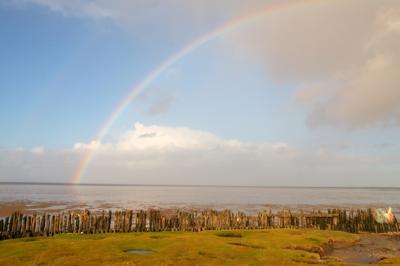 Remember me and don't be sad
Memories are all you have
I now have crossed the rainbow bridge
This is the place where I now live
I have many friends, but I wait for you
Wipe your eyes, please don't be blue
I can see and hear like when I was young
And I never tire of having fun
I can run and play or lie around
For heaven is what I have found
My time on earth now is gone
But I know my memory will live on
When you miss me look up to the sky at night
and you will see
The brightest star....that is me
So until we one day meet again
Know that you were my best friend.
Mom...... I love you.
Join in and write your own page! It's easy to do. How? Simply click here to return to Your Pet Loss Poetry.