Your Pet Loss Poems'For Koko Marie'
by Sonny Marrufo
(Glendale, Arizona)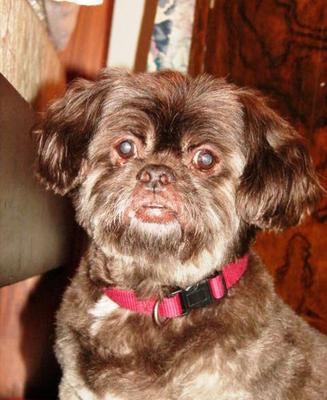 We didn't know the day had come to say our last goodbyes.

We let our tears flow freely, and cried and cried and cried.

We held you gently in our arms and whispered words of love,

Our prayers escaping from our lips sent up to God above.

We held you in the sunshine – the sun upon your face,

We prayed for peace and mercy, we prayed for saving grace.

The years have passed too quickly, the days have gone by fast,

We placed you in God's loving arms and gave you peace at last.

We hoped you'd be here longer – it wasn't meant to be.

By giving you this gift of love we set your spirit free.

While thoughts of you will fill our hearts and tears flow now and then,

We're looking forward to the day we're all a pack again.
Join in and write your own page! It's easy to do. How? Simply click here to return to Your Pet Loss Poetry.