Your Pet Loss Poems'My Smokey Girl'
by Mark S. Menton
(Eagan, MN USA)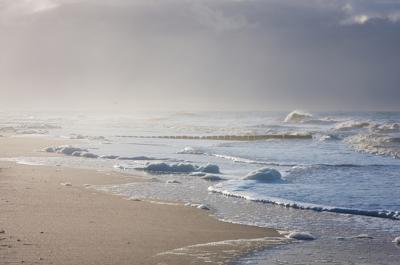 I know that God above,
Chose you for me to love,
He picked you out of all the rest,
Because He knew I'd love you best.

I have a heart called mine that's true,
But it has gone from me to you,
Take care of it as I have done,
For you have two and I have none.

I set you free to run and roam,
Up in Heaven which is now your home.
No more pain and no more sorrow,
So I wait until tomorrow.

When my time comes to leave this Earth,
I want to tell you something for what it's worth.
I have never known a more noble Spirit,
And if you listen really hard you just might hear it.

It's my Smokey girl near the Rainbow bridge,
Wagging her tail standing up high on a ridge.
Smokey is scanning the meadows far and wide,
For the time when we'll walk together again side by side.



-30-
For my beautiful, beloved, regal, loving German Shorthaired Pointer Smokey, July 15, 2001 - Feb. 7, 2012
May you RIP my sweet love. You dug your way into my
heart and soul in a way no human ever could.


Join in and write your own page! It's easy to do. How? Simply click here to return to Your Pet Loss Poetry.