Your Pet Loss Poems'Pangs, Waves and Goodbyes'
by Ozreal
(Ma suga Town)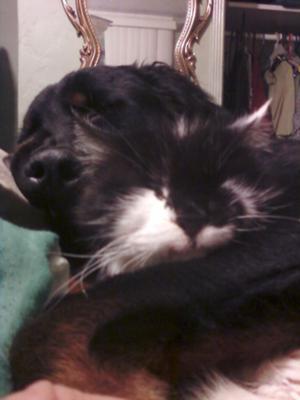 Lil Munchkin getting some Love
I know in another life
I will find you there
Pulled away before your time
I'ts hard to deal because it feels so unfair

And it feels like
Heavens so far away
And it feels
Yeah it feels like
The world has grown cold and grey
Now that you've gone away

Leaving stones on your grave
Show that I still care
But prayer and all the hail Marys
Can't bring back what's taken from me

I reach to the sky
And call out your name
If I had to go through this Pain again
to get those happy serene times back
I would.
Join in and write your own page! It's easy to do. How? Simply click here to return to Your Pet Loss Poetry.