Your Pet Loss Poems'Song for Samantha'
by Valerie
(Grand Rapids, MI)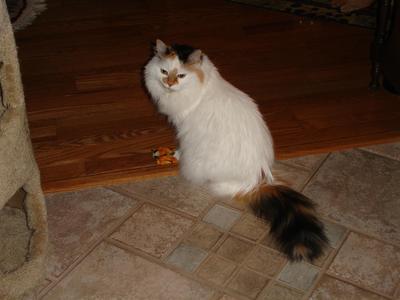 Samantha was our angel cat,

There was never ever a doubt about that.

So loving and sweet,

Not a nicer cat you could meet.

Friendly and happy to see us when we got home,

Never too far from us would she roam.

We will miss her so much,

Her soft fur to touch.

She was our little Queen,

A greater cat could not be seen.

We loved her like a child,

Her sweet nature was mild.

Now she is in kitty heaven above,

Still bestowing on us her love.
Join in and write your own page! It's easy to do. How? Simply click here to return to Your Pet Loss Poetry.