Your Pet Loss Poems'The Passing of My Loving Companion Morgan'
by Linda Sue Burdett
(Spencer, TN)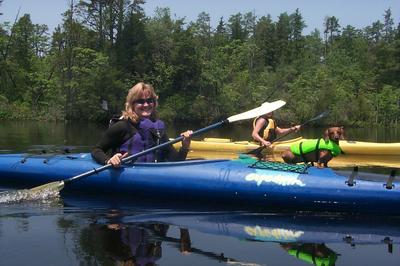 From 6 weeks old, my companion you have been,
You stayed by my side through thick and thin.
You did not care,
How beautiful I was,
How much money I made,
You always loved me anyway.
You kayaked rivers on my bow,
Sitting up so pretty and proud.
National Geographic, Atlantic City Press
And Governor Christie Whitman, she held you too
Morgan, a famous dachshund this was true.
Fine restaurants, movie theaters', shopping malls,
Camping and airplanes are just a few,
The many places you have been, too.
As you grew old, you began to gray,
But you could still chase those irritating big dogs, away.
They knew you were the head of the pack,
Mommies baby girl this was a fact.
When you began to age just like people do,
Move a little slow and wet yourself too
Doggie diapers, I made for you.
In my heart, 20 you would be,
It would be then you might be leaving me.
My Mother's birthday, you became confused,
Not wanting to eat and staggering too.
I gave you food through a syringe,
I prayed to God, don't let this be her end.
Covered you tightly,
I laid you on my pillow with me.
Patted your head and rubbed your tiny feet,
Hollered in your ear, your name, I knew you would hear,
Morgan please know, Mommy is right here.
I cried and spoke to you one last time
I dozed for 1 minute,
You took your last breath,
You left this world,
While I slept.
It was 8:15 on Saturday morning, the 11th day of August 2012.
It's been over 17 years you have been with me.
Morgan, now you sit with my Mom, in heaven and wait,
With God's other creatures that with you have went.
One day, you will see me and the rest of us too,
Including Ransome and Bear and Boody Boo.
Join in and write your own page! It's easy to do. How? Simply click here to return to Your Pet Loss Poetry.