Your Pet Loss Poems'Waiting For Wilbur'
by Carole McCoy
(Plain City, Ohio)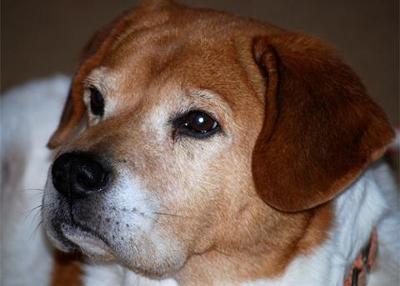 Wilbur waits for me
Hello,

I just finished a poem to my dog Wilbur. I sent a copy to one of my friends and he said it would be a wonderful thing to share. So I thought I would. If you like it, you can use it on your poem page so others can use it.

Wilbur left us in March. When I start to feel lonely and want him by my side, I write a letter to him or write him a poem. I miss him so much.

This is my words to our fuzzy angel Wilbur. He found us September 1997 and left us in March 2010.


Waiting For Wilbur

You run green fields and chase the clouds.

No boundaries. No sorrow. No pain.

Although I want to be with you, it is here where I remain.

Our memories are comfort now.

So treasured. So welcomed. So strong.

Although you are in another place, it is here where I belong.

One day, I know, I'll cross the bridge.

Over stars. Beyond clouds. By the sea.

But until I travel to rainbows end. By the shore, Wilbur waits for me.


(Carole McCoy 2010)
Your website is such a wonderful place. Thanks for being there the last few months.
Click here to read or post comments
Join in and write your own page! It's easy to do. How? Simply click here to return to Your Pet Loss Poetry.