Your Pet Loss Stories'A Lost Future'
by Ana Paula
(Monterrey, Nuevo Leon, Mexico)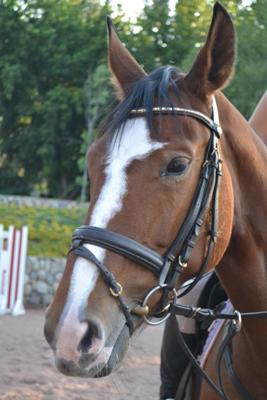 I used to have a horse named Future. She was brown, she had a perfect white mark in her forehead and her mane and tail were black as night.

One day, she got her leg injured doctors weren't able to know what was wrong. They used to tell me the problem would only last some weeks, they never knew for certain. When we took her to another doctor he said she would need surgery. But her injury was in the elbow and the probabilities that she would be able to jump again were scarce.

After her surgery, doctors thought that she was going to be ok. But she stopped eating. The pain was too much for her. Doctors didn't find another solution but to give an end to her pain.

She got injured in October 2011 and her surgery was in late March 2012. She died in April 23, my parents didn't tell me until I found out by myself, I haven't stopped crying. I just want to tell everyone with pets that no matter how your pet looks like or behaves you should always be thankful for every moment you have with them, you will realize sooner or later that there is never enough time with them.
Join in and write your own page! It's easy to do. How? Simply click here to return to Your Pet Loss Stories - All Other Pets Stories .