Your Pet Loss Stories'Akasha - You Will Be Missed'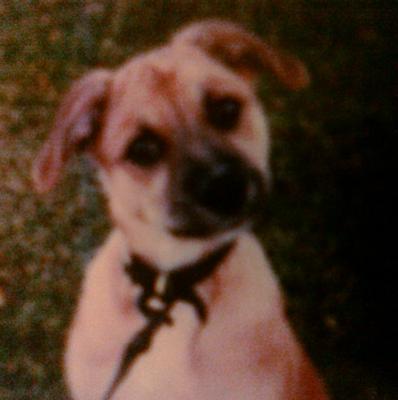 Akasha 08/1998-05/19/2010
When I woke up this morning I surely wasn't thinking of putting my dog to rest, even though she had become quite ill during the past 12 days. I had hopes that she would pull through and be herself once again for her remaining time on earth. You see our dog Akasha was definately a fighter. She had Cushings disease, she was being treated for diabetis, and when she was 5 she had survived being attacked by 2 boxers.

Today however Pancreatitis had finally caught up with her. She hadn't been able to eat without vomiting for about 10 days. During the last week she had been to the vet 3 times for fluids and different medicines. I had been giving her corn syrup and electrolytes to try to counteract her inability to eat. The last 2 days she couldn't even keep down the medicine that's supposed to help her upset stomach, she looked pitiful.

From what I've read pancreatitis is pretty painful, although she never made a whimper, I knew she was miserable. All she did was lay around looking very depressed, changing positions frequently because of her discomfort (her stomach was very distended and she also had an enlarged liver).

This morning we realized we were out of options, we had done all we could for our sweet baby girl. We were tired of watching her suffer. We had tried everything these past 12 days, much of it for our own selfish reasons. Today would be the day we let our precious girl have peace. It's such a hard thing to do, but you must think of your pet, we had done what we could, now it was time for rest.

So run along now baby, go make new friends and be in peace. Please know that what we did was only done with your comfort in mind. You will be missed greatly, you have far exceeded what I thought a pet could be. I truly hope that one day I can hold you again and walk across that bridge together, until then you will always be in my heart.

I love you Akasha, may you rest in peace.


Akasha**August 1998- May 19 2010**
Click here to read or post comments
Join in and write your own page! It's easy to do. How? Simply click here to return to Your Pet Loss Stories - Dog Stories - A - C.