Your Pet Loss Stories'Cosmo'
by Samantha
(South Dakota)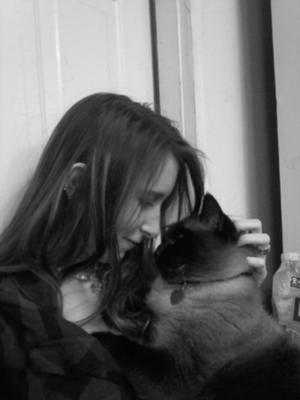 My cat would have been 12 this October. He passed away suddenly, and unexpectedly when a mountain lion took him off the deck at my parents house. This is my first time dealing with the loss of a pet. I knew it would be difficult to lose Cos, however, I thought I at least had a few more years with him.

I feel guilty for not spending as much time with him when I went to college. I feel angry that we couldn't find the mountain lion and kill it. I feel like if I keep wishing, he'll come home. We never found any remains. I'm putting up a memorial with a plaque for him under his favorite tree.
Click here to read or post comments
Join in and write your own page! It's easy to do. How? Simply click here to return to Your Pet Loss Stories - Cat Stories - A - C.