Your Pet Loss Stories'Farewell To My First Cat 2010'
by Salma
(Long Beach CA United States)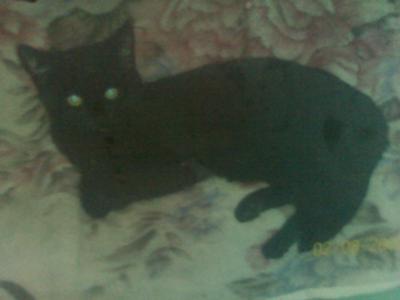 Diego
Well, I had a black cat a lady had given to me. His name was Diego and he looked like that picture. Diego and I became really close. We would always cuddle and sleep together. That was until one morning.

On October 12 2010, my mom found Diego dead in my grandpas room. We buried him in our front yard. I still wish sometimes that he would come back. He left a baby that looked exactly like him but she passed away last night which was his 1 year anniversary.
Join in and write your own page! It's easy to do. How? Simply click here to return to Your Pet Loss Stories - Cat Stories - D - F.