Your Pet Loss Stories'Goodbye to My Baby Boy Boy'
by Louisa and Jamie
(USA)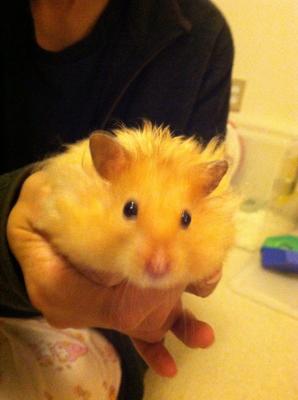 02/22/2013 was one of my saddest days of my life. My dearest little Bubba died peacefully in his sleep. You were totally fine three days ago... still climbing on my lap, playing with me and keeping me company at night.

But one day you woke up with one eye shut... wobbling to get to me. That's when I realized something is terribly wrong. I rushed you to the vet the next day... but it didn't help. You stopped eating and drinking and all you did was sleep.

Were you in pain my baby? Or you were just tired? I took you out and tried giving you water. I tried injecting soft food in your mouth. I saw you getting weaker and weaker.... it breaks my heart.

I talked to you softly, telling you "Baby Bubba, if you are in pain, just let go... stop fighting it...." but deep inside... I would never want to see you go. I should of checked on you the first thing when I came back home from work on 2/22..... but I didn't. I was trying to finish up what I need to do first..... then to spend more time with you later. But it was too late....

I am so so sorry my little Bubba.... so sorry that I was not there when you took your last breath.... were you lonely?? I miss you so very much my baby.... When I look at the empty space where used to be your home.... my heart was emptier. I miss the sound of the running wheel, miss our bonding time every night, just me and you, Bubba.

Are you in the hamster heaven now??? You will always be in my heart.... forever.....

Love you my baby.....


Join in and write your own page! It's easy to do. How? Simply click here to return to Your Pet Loss Stories - All Other Pets Stories .