Your Pet Loss Stories'He Saved My Life..'
by Lizzie
(TN, USA)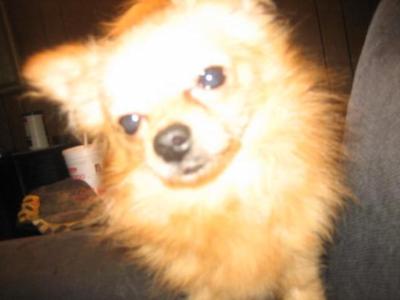 Well I never done anything like this so sorry if I did something wrong. Well my Mom got me him after I tried suicide as a birthday gift. I only put the suicide in cause Killer helped saved my life. I know that cause I was in bad depression & he came into my life and he just loved me so much I felt like I had to get help but he needed me. I remember he cried every time I went to work or just left to check the mail. He was always in my lap. I love him so much and am so thankful for him.

Well what really was hard for me cause he was sick so I took him to vet and the vet said he was going be ok he was just dehydrated. He died later that day. I cried for weeks.. I remember going shopping next day and I was just in shock and it took everything not to just break down crying there. I then felt guilty cause he saved my life and I couldn't his. I just felt a lot emotions at once I was in shock.

So I also had a lot of people that was close to me that didn't understand what I was going through. My aunt said ''It's just a dog'' BUT to me he was so much more. Thank you for reading this and maybe it can help you not feel so bad if you have people that don't understand how bad it hurts.
Click here to read or post comments
Join in and write your own page! It's easy to do. How? Simply click here to return to Your Pet Loss Stories - Dog Stories - J - L.