Your Pet Loss Stories'Jack, the Highlander!'
by Bernadette Lang
(Scotland)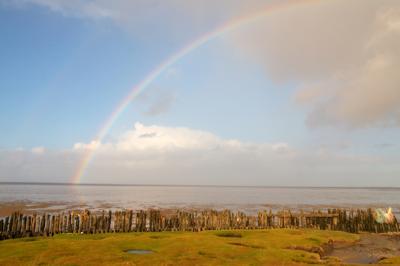 My story is about my beautiful Golden Retriever, Jack, who was put to sleep nearly four years ago, after suffering with cancer 6 months prior to his passing over.

Jack was 8 weeks old when I got him, he was a mass of golden fur.. when I saw him, it was like being struck by a thunderbolt... I knew he was coming home with me! I had never had a male dog before, always females....but, he was.. the most intelligent dog, and easiest to train... he never left my side, he was my once in a lifetime dog! I loved him so much.

It was Feb 2008, when I noticed my other dog licking Jack's mouth, and after seeing it happen a few times, had a look to see if there was anything there....well, it looked like an abcess, but went to the vet that evening just to be sure. She had a look, and I could tell by her face that something was wrong.... he had to be operated on to remove the lump for a biopsy, as soon as possible.

After he came home, life just went back to normal, and then a week later the dreaded phone call, to tell me that he was going to die in a couple of months.... I couldn't take it in! I was in such a state, I thought I was going to faint...... Well, I am now nursing a cancer patient and it was so hard to think that my boy was leaving me... in the next few weeks.

We had our "Summer" where there were no visits to the vet... it was wonderful, I could almost for a little while forget what was to come... but, inevitably it came down to it, I tried so hard to be brave for him, I think I managed to hold it together.. just! But my brave lad, had had enough, I knew in my heart of hearts when it was time, to end his suffering.....he was put down on his own bed, in his own house, and he wagged his tail, at Cath the vet, she had known him all his life. It was a release for him...

I was so honoured to have been his "companion" I will never forget Jack, I hope to see him again someday.... I believe I will.