Your Pet Loss Stories'Katie Bell'
by Amyjo Means
(Callahan, FL)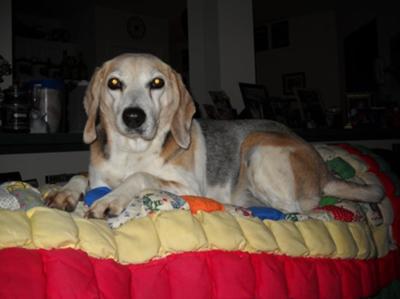 My precious Katie Bell left us today. We affectionately called her Granny as she was the oldest of our 5. Quite the hunter she was which in the end got the best of her.

She had a tendency to seek out snakes and try to win the battle. This she accomplished 3 previous times. This 4th time, with age against her, succumbed to heart failure and kidney failure.

She was a trooper to the end and wagging her tail until her time was over. I will miss her "howl" when I would come home and her "motherly" tendancies to our other 4.

I love you with all my heart precious Katie Bell.
Join in and write your own page! It's easy to do. How? Simply click here to return to Your Pet Loss Stories - Dog Stories - J - L.