Your Pet Loss Stories'Lady Gidget'
by Susanne
(Chicago)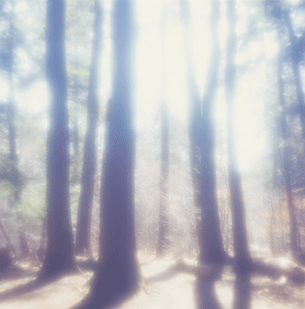 She was my shadow for 16 1/2 years. She was a Schipperke. I loved her at first sight. She then fell in love with me. I knew the exact moment she knew I was her life long friend. She never left my side. She would follow me around the house. Even if she just laid down on her bed and I got up she also got up and followed me.

We spent our mornings at the park walking. She loved carrots as her treat. One day a baby squirrel fell off our fence, Gidget picked it up and brought it to me and dropped it at my feet. It was like she wanted me to help the little thing. I scooped it up and put it near the end of the yard and watched as it's mom came for it and made sounds at the baby squirrel and the baby ran to it's mom and they disappeared. Gidget seemed to know we had helped a baby find it's mom.

Each time she brought things to me I would reward her with a carrot. She was so good at finding "out of place" things to bring to me. She was great at the game. She always waited for me to come home at the window. She would get in the window from a small chair I put by the window for her. She slept at the bottom of my bed. Our neighbors often asked if Gidget ever barked. I said to them just come to our gate and there they saw, yes Gidget does bark.

Gidget got older and older and then she got kidney disease. We worked with our vet but she got sicker and sicker. But she was a fighter. The day came that she couldn't fight any more. That was the day she laid her head on my chest and looked at me as never before.. I knew she was done fighting. She was not strong enough to fight any more.

Gidget and I talked for hours, me with words and her with her eyes. I couldn't help her any more. The only thing left was to help her find relief from the pain and disease that was making her so sick. We spent that night with me holding her as I cried and cried.

In the morning I took Gidget to the vet. Because she was so weak I had her wrapped in her blanket she had since she was a puppy. As tears flowed from my heart I held Gidget close to my chest and spoke kind words to her as she fell asleep and her heart was stopped. The saddest moment but I knew there was nothing else I could do for her but put her to rest.

I am so lonely and lost. I know I will adjust to not seeing my shadow at my side. I only have her in my heart now. All Gidget's blankets, food dishes and toys I washed and donated to the animal shelter in our area. I will miss my little black shadow. but I know we had a great 16 1/2 years together.

I will not forget all our happy days together.

I Love You Gidget!
Join in and write your own page! It's easy to do. How? Simply click here to return to Your Pet Loss Stories - Dog Stories - G - I.