Your Pet Loss Stories'Lucky'
by Jamie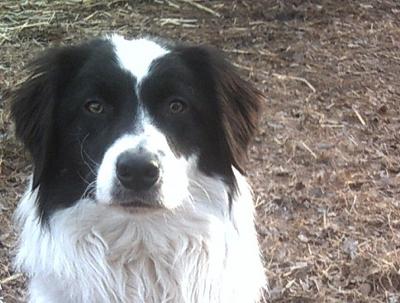 A year and a half ago Lucky was born. He looked almost identical to his father Scout whom we lost to cancer a month before Lucky was born. My 8 year old son chose to keep Lucky since he was so much like his father in looks and personality. When you looked in his eyes you could see someone there looking back at you you could see his soul. He never asked for more then a belly rub and to always be next to my son or I. Even though I have 6 kids that he loved his heart belonged to my son and I.

Yesterday he was with me as I mowed the grass next to our mailbox on a road that only gets 10-20 cars a day. He wondered over to the horses pen to get a drink and when he was crossing the road to come back to me a truck came flying around the corner and he froze for just a minute but the damn truck didn't even slow and it hit my Lucky. We carried him in the house while my daughter tried reaching the vet even though it was obvious he wasn't savable.

The one thing that will always touch my heart is how he kissed my son and I because we were crying. Even with all his pain his thoughts were on us. He nudged my sons hand to be petted just seconds before he died. I feel part of my heart has gone with him...

You will be missed my friend.
Join in and write your own page! It's easy to do. How? Simply click here to return to Your Pet Loss Stories - Dog Stories - J - L.